School Meals
Go onto SchoolMoney to give your choice for your child's lunch. Reception to Year 2 are Universal Free School Meals. Years 3 - 6 will need to pay before they can log out.
Click on the link to find out about our School Food Policy.
Please find below the Autumn/Winter Menu 2023.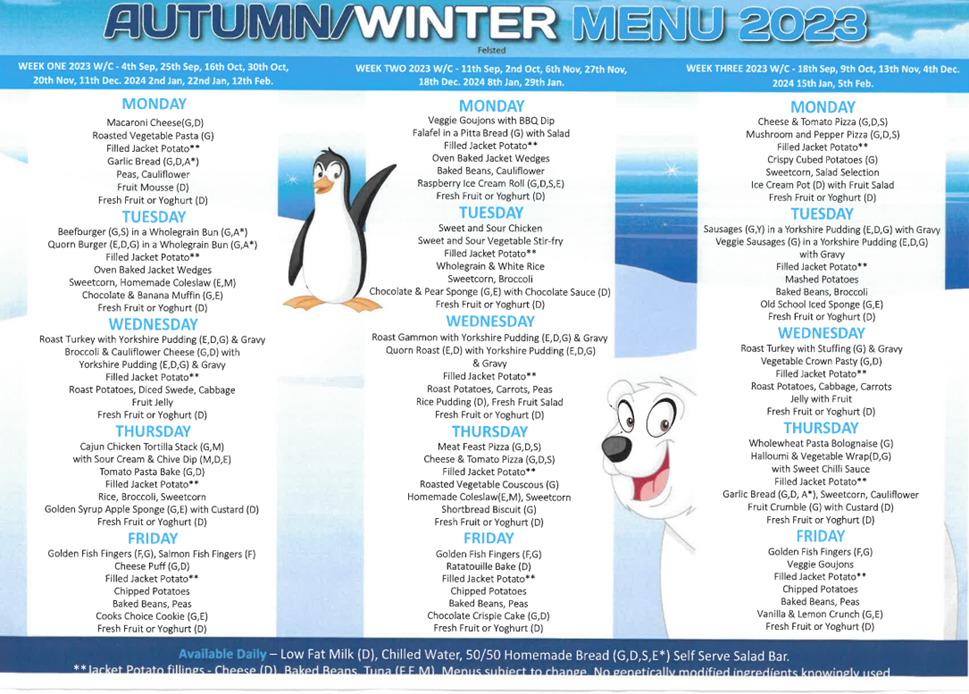 Save our world